Did you know that in 2018, CVS made a commitment to not alter its beauty imagery? Well they did! And that is something I can really get behind. Personally, I prefer my images to be mostly unretouched anyway. I like the aesthetic of people being less retouched, or not retouched at all, because people can tell—at least sub-consciously—what looks real and what doesn't. We aren't made of plastic, and yet I'm bombarded by ads of plastic-looking "people". People have pores. And freckles. And unique features. It's worth celebrating instead of hiding!
It was a pleasure to be a part of a project, and a brand, that represents the authenticity and diversity that surrounds us. Click the link above to go to the CVS "Beauty In Real Time" mini-zine for November 2018, and see below for some of my personal faves. Over two days, we captured Images, GIFs and Video. Check it out!
~ Austin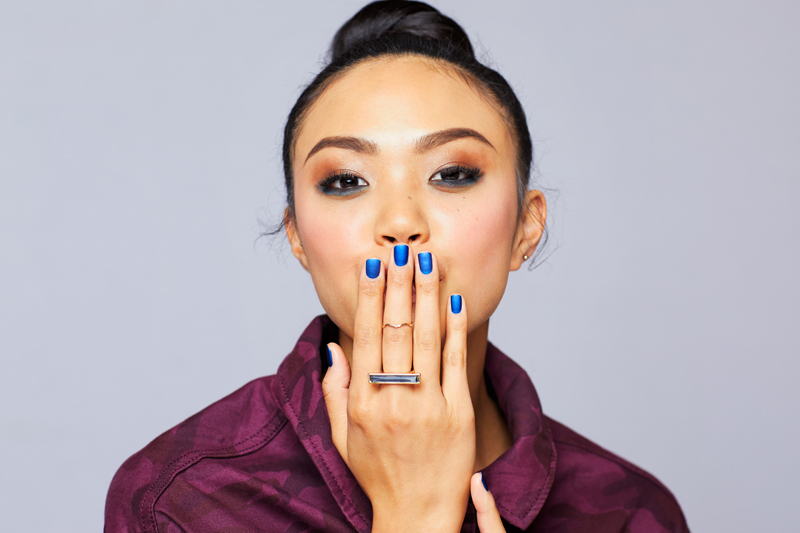 Photographer: Austin Huck
Producer: Cassie Huck
Production Assistant: Sarah Storrer
Photo Assistants: Sasha Greenhalgh, Jason Pietroski, Kyle Normandin
Digital Tech: Chris Valites
HIVE.Drone: Billy Raad
Wardrobe: Taylor Greeley
Wardrobe Assistant: Kelly Michaud
Props: Sierra Baskind
Props Assistant: Taira Robles
Hair and Makeup: Liz Washer
Hair and Makeup Assistant: Erica Morales
Manicurist: Hahn Phan
Stylist and HMU Agency: Ennis Inc.
Talent: Angelina Hoyos (Wilhelmina), Fatuma Yusuf (Wilhelmina), and Umi Akiyoshi (Stetts)
Agency: Digitas (Boston)
Client: CVS Pharmacy